A song just becomes a hundred times better (and memorable) if it has an iconic guitar riff. Several rock songs are instantly recognizable just based on that one riff, and has become a staple for every guitarist to play out there. There's no need to worry for beginners, however.
Knowing the basics and getting guitar lessons would help you one step closer to playing that favorite song of yours. In the meantime, you can enjoy listening to some of these songs for inspiration – here are a few rock songs with easily recognizable riffs, and iconic guitar intros:
Smoke on the Water – Deep Purple (1972)
Some guitarists have even pointed this song out as one the songs that made them want to play the guitar – and no one could blame them. Just from the first few seconds of the song, you're already secretly wishing you could play the guitar. Apart from the song's popularity from Jack Black's movie, 'School of Rock', the song has already been popular upon its initial release in 1972. Ritchie Blackmore, the band's guitarist could have possibly created one of the world's most iconic guitar riffs – harmonized in parallel fourths, a four-note blues scale melody in G minor. This song is from the band's album, 'Machine Head.'
Iron Man – Black Sabbath (1970)
This song has become one of the signature songs of the band, and has become so legendary, that even a big band such as Metallica made a cover of it. From songs like 'Paranoid', Iron Man has indeed transcended time and continues to inspire young lovers of metal to play along with the main heavy guitar riff by Tony Iommi. It is still one of the easily recognizable riffs and is still popular with metal lovers up to this day.
The Beatles – Day Tripper (1965)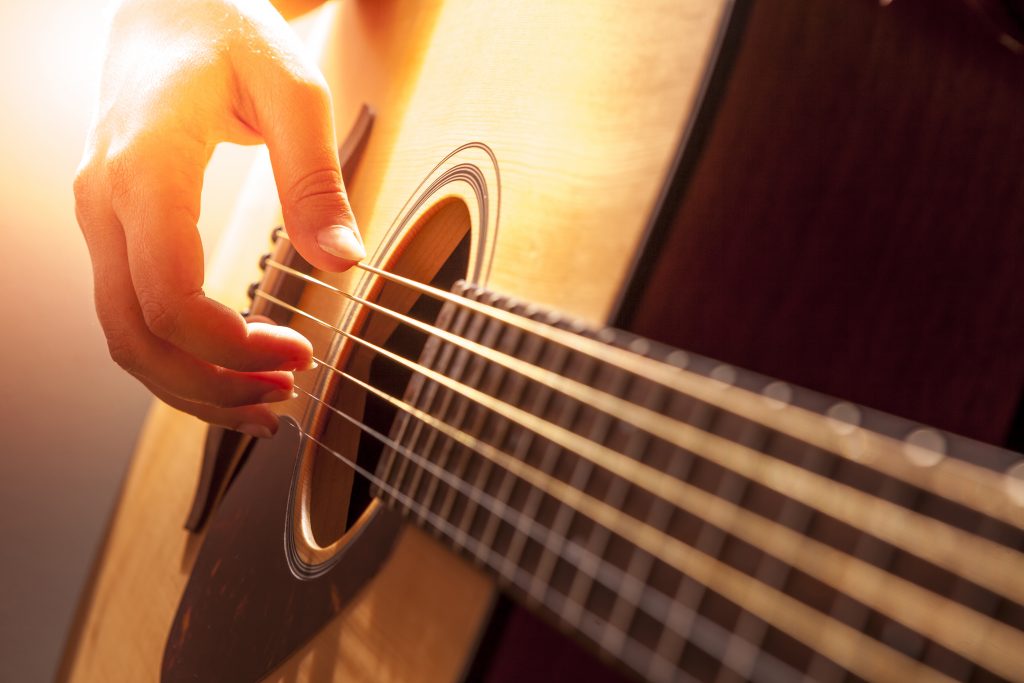 With guitarists George Harrison and John Lennon hitting that single-note passage played in unison, it gave birth to possibly one of the most iconic guitar intros of all time Initially released in December of 1965, the tune went on to become one of the most popular Beatles hit, and its riff is considered by author and musician John Kruth to be an important tune to learn by young guitarists everywhere.
(I Can't Get No) Satisfaction – The Rolling Stones (1965)
The riff of this song initially came from a dream, according to band member Keith Richards, when they were in a motel room while touring the United States. According to Rolling Stone, Richards woke up then played the notes on his guitar once and recorded it on his tape recorder, before promptly going back to sleep. But there were some changes to it once it was recorded in the studio. If Richards hadn't been convinced by his band members, then the distorted guitar sound wouldn't have been in the song – thank goodness they did!
AC/DC – Back In Black (1980)
This band is no stranger to introducing heavy guitar riffs, 'Back in Black' has been cemented as one of the most popular and signature songs of the legendary band. This song does not only mark a great successful comeback, but also a great tribute to the band's original singer, Bon Scott.
These songs might take a bit of time to learn to play the guitar, especially for beginners. Just keep practicing the instrument and attending your guitar lessons in Salt Lake City. With the right determination and focus, however, you'll soon be rocking to these awesome guitar riffs in the future!