The world of business and technology advances every day, as do the risks. Security breaches in computer networks seem to be in the headlines every day, and they cost corporations millions of dollars.
In fact, IBM estimates that the average cost per incident for US businesses in 2020 will be $8.64 million, more than twice the global average. The facts about cybersecurity might be frightening, and safeguarding your system is essential.
However, it might be challenging to know how to secure a network, particularly for small and medium-sized businesses without a full-time IT staff to manage system upkeep. Does your team know how to safeguard your products and your customers' information and keep preventative measures in place?
Fortunately, there are a number of computer network security best practices that business owners can put in place right now to protect their data and strengthen their defenses against hackers and viruses. So, without further ado, let's get started!
1. Employees Should Be Trained
One of the most serious network security concerns for small enterprises is human mistakes. Human error was shown to be responsible for around 95% of cyber security breaches, according to IBM.
That just goes to show how important it is to educate your personnel about network security to mitigate the risks.
Your staff must learn how to recognize the indicators of a phishing scam and what to do if they become victims. Also, discuss the importance of regular software updates for both commercial and personal use with them.
2. A Virtual Private Network Should Be Used
A VPN (a virtual private network) encrypts Internet traffic and data sent over your network. When a protected connection is lost, most VPN services offer a built-in feature (a kill switch) that disconnects devices from your network, keeping you safe from data leaks.
Furthermore, using a VPN allows your staff to utilize Wi-Fi safely while on business trips without jeopardizing your company's important data.
3. Conduct a Network Audit
You can't tighten and improve network security unless you know where your holes are. As a result, we recommend is to conduct a thorough network audit.
The audit's purpose is to detect and evaluate:
Security flaws that may exist
Your firewall's overall strength
Background programs that aren't being used or aren't needed
The state of servers, software, and applications as a whole
Anti-virus and anti-malware programs
A network security audit produces a complete report that you can evaluate with your IT administrator and make the necessary improvements.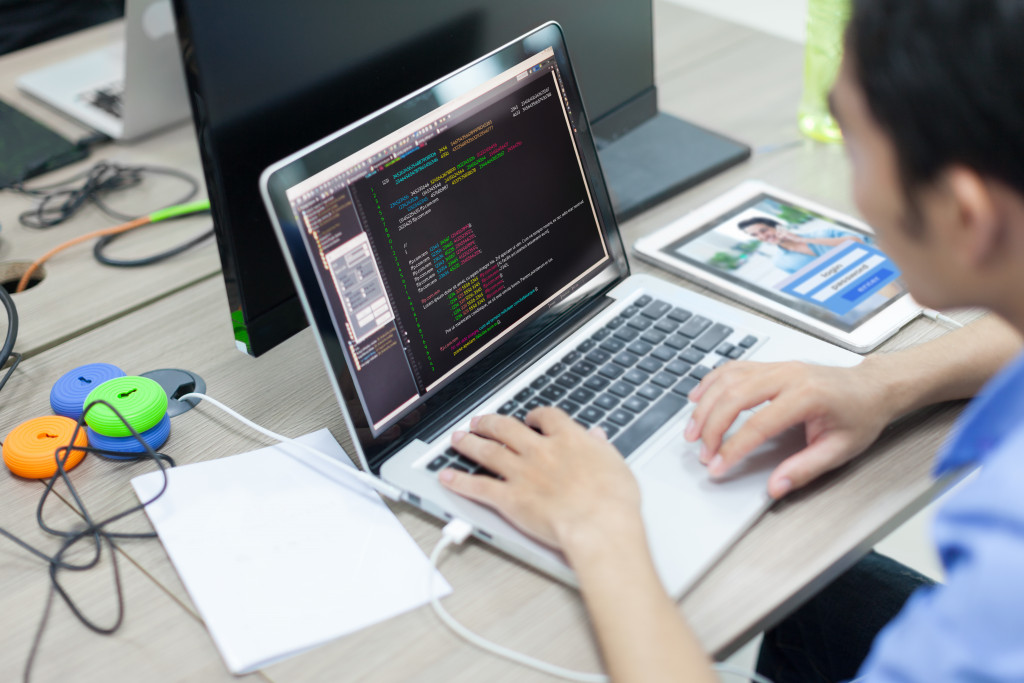 4. Incorporate Network Segmentation
Software-defined segmentation separates network traffic into several groups, thus making security standards easier to implement. Instead of IP addresses, endpoint identification should be used to classify devices.
Micro-segmentation solutions improve network security in more ways than one. The process allows network configuration and provisioning to be automated, freeing up resources for other tasks. It also ensures that security goes with the application wherever it lives by linking security to workloads rather than network addresses.
You can grant access privileges based on role, location, and other factors to ensure that the correct individuals have the right level of access.
5. Install Firewall
A firewall is a piece of software that is installed on each user's PC or laptop and functions as a 'wall' between the corporate network and the outside world, preventing unauthorized access to data on the machine as well as filtering network traffic.
Users can also use firewalls to block access to individual websites or groups of websites. When a firewall is disabled, the device becomes vulnerable to cybercriminals, viruses, and malware.
6. Outsource Your IT Department
It is difficult to dismiss the advantages of outsourcing IT. An in-house IT staff could cost a lot of money and take a long time to evaluate and hire the best candidates. In contrast, a third-party IT company will charge you a set monthly rate, allowing you to know exactly what you're spending your money on without having to worry about price changes.
They can control your servers remotely and respond to crises before you even realize there's an issue. They have the resources to monitor and detect threats 24 hours a day, seven days a week.
Overall, the bulk of network security incidents occurs because many firms fail to cover even the most basic security requirements, leaving them vulnerable to severe attacks.
The security of your company's network is more crucial than ever. As a result, adopting and implementing the best network security practices in your organization is always worth the cost to keep you, your company, your clients, and all your team members secure online.