The holiday season is upon us, so it's time to start thinking about ways to make the most of the festive period. If you're looking for ways to step up your game this year, why not harness the power of technology? It lets you enjoy the season without all the stress that usually comes with it. Here are some ways you can use tech to create a holiday season that your loved ones will never forget.
1. Create a personalized holiday playlist.
One of the best things about the holiday season is all the festive music accompanying it. This year, make your holiday playlist even more special by using technology to create a personalized mix for your loved ones. You can use Spotify or another streaming service to create a custom playlist for each person in your life, filled with all their favorite holiday tunes.
Or, if you're feeling sentimental, you could compile a mix of songs that remind you of each family member or friend. Using unconventional methods to share your holiday playlist will make the season more memorable. Try burning the mix onto a CD or USB drive, and give it to them as a gift! This way, you can never forget the special holiday moments you shared with your loved ones.
2. Install a new security system.
Holidays can be stressful. From shopping to visiting friends and family, so much running around needs to be done. This year, let technology take some of the stress away with home security systems. These systems are great for keeping your home safe and secure and allow you to keep an eye on what's going on inside your house when you're not there.
Install a smart security system with cameras, motion sensors, and remote access to keep your home safe this season. Plenty of DIY products available are easy to install and use, so you don't have to worry about hiring a professional. But you can also call a security specialist for the best advice and installation. This will ensure that your home is extra secure while you're out and about during the holidays.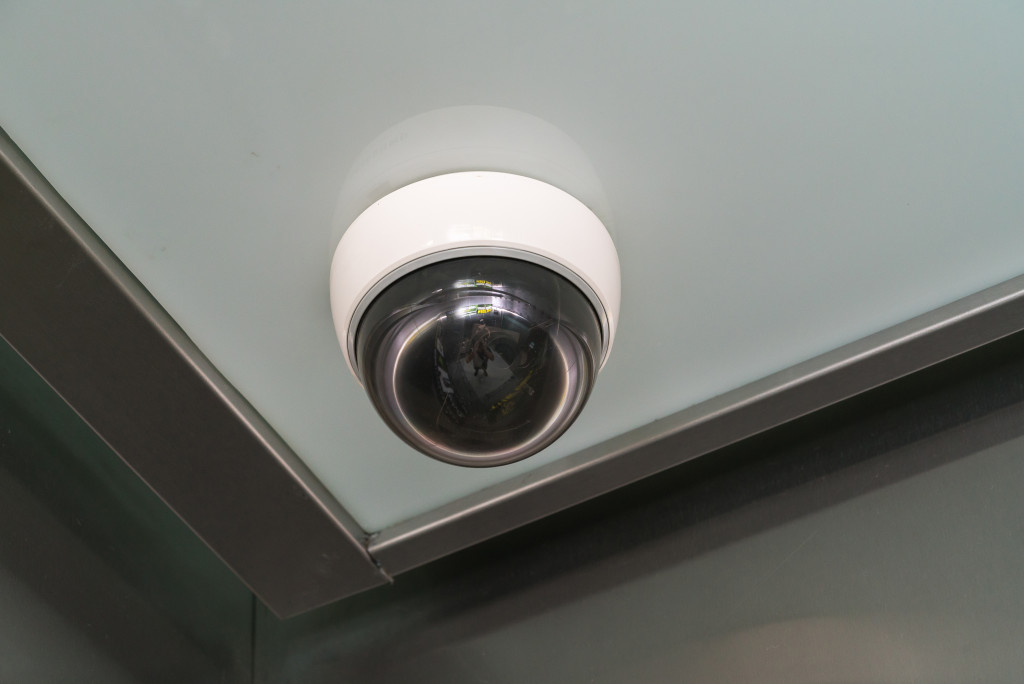 3. Send e-cards instead of traditional cards.
If you're looking for a more environmentally friendly way to celebrate the holidays this year, why not ditch traditional paper cards in favor of e-cards? Many websites and apps allow you to design and send beautiful electronic greeting cards, often for free. Not only will this save you money on postage, but it'll also help save some trees!
A good e-card service will provide you with various options to create your unique card, including themes, images, and music. Plus, once you've created the perfect card, you can easily send it to all your loved ones with just a few clicks. So instead of spending hours writing and addressing cards, let technology do the work this year!
4. Set up a smart lighting system.
Nothing gets you and your family in the holiday spirit quite like twinkling lights! But instead of stringing up those old-fashioned bulbs, take your decorations to the next level with a smart lighting system. Smart lighting allows you to control your lights remotely and set up different colors, patterns, and effects.
Plus, you can even set up voice commands with systems like Alexa or Google Home to turn your lights on and off, dim them, or switch up the colors. This will let you create a magical atmosphere in your home that will make your holiday season extra special. You'll be able to show off your decorations from anywhere, and you'll also save on energy costs!
5. Use a meal-planning app
If you're hosting a holiday celebration, the last thing you want to worry about is what to cook. Fortunately, there are plenty of meal-planning apps available that can help you plan the perfect holiday feast. From choosing recipes to creating a shopping list, these apps will make cooking for the holidays easier than ever. You can customize your meal plan to suit your guests' tastes and dietary needs.
And, of course, you can also set up reminders to ensure that everything is ready on time for your big day. You'll save on grocery costs by using coupons and taking advantage of the app's deals and discounts. Some apps even allow you to order ingredients online, so you don't have to worry about making a trip to the grocery store.
So there you have it— simple but effective ways you can use technology to create an unforgettable holiday season for your friends and family. By putting in a little effort now, you can relax and enjoy the festivities stress-free later on down the line. Always remember to have fun and make the most out of your holiday experience.