Technology has revolutionized the photographic world. Anyone can become a photographer, from those using digital to phone cameras, without buying expensive equipment. But technology does more than just make photography accessible; it also changes how people take pictures. Here's a look at some examples.
Digital Cameras
Digital cameras allow photographers to take and store thousands of photos on one device. Images are stored digitally, eliminating the need for film and darkrooms and allowing them to edit and share almost immediately.
For example, modern digital cameras often have sophisticated features that allow you to tweak your images without leaving the camera. You can adjust the exposure, color balance, and cropping from within the device.
These digital camera features give photographers more creative freedom and control over their images.
Smartphone Cameras
Smartphones now come with built-in cameras that are as powerful as dedicated digital cameras – if not more so in some cases. Today, professional photographers use smartphones for their portability and convenience.
Photographers can use smartphone cameras for real estate photography, weddings, landscape photography, portrait photography – basically any type imaginable! Moreover, smartphones come with built-in editing software that allows users to fine-tune their images.
Additionally, many smartphones are now equipped with multiple lenses, allowing photographers to instantly switch between wide-angle and telephoto shots. Multiple lenses also allow for greater creativity and flexibility when taking photographs.
Camera Filters
You can make your photos look creative and unique thanks to innovative and customizable filters. These filters are available on digital cameras and smartphones, letting you take complete control of the images you create.
For instance, creative smartphone camera filters like "vintage" or "pop art" can give your photos a unique look and feel. You can also use other filters to add texture and depth to your images, giving them an extra layer of interest.
In addition, there are also filters that make use of augmented reality (AR) to recreate moving images of animals or landscape backgrounds. Whether it's a filter that mimics the effect of a vintage camera or one that adds a more contemporary feel to your photograph, there's a filter for every style you need.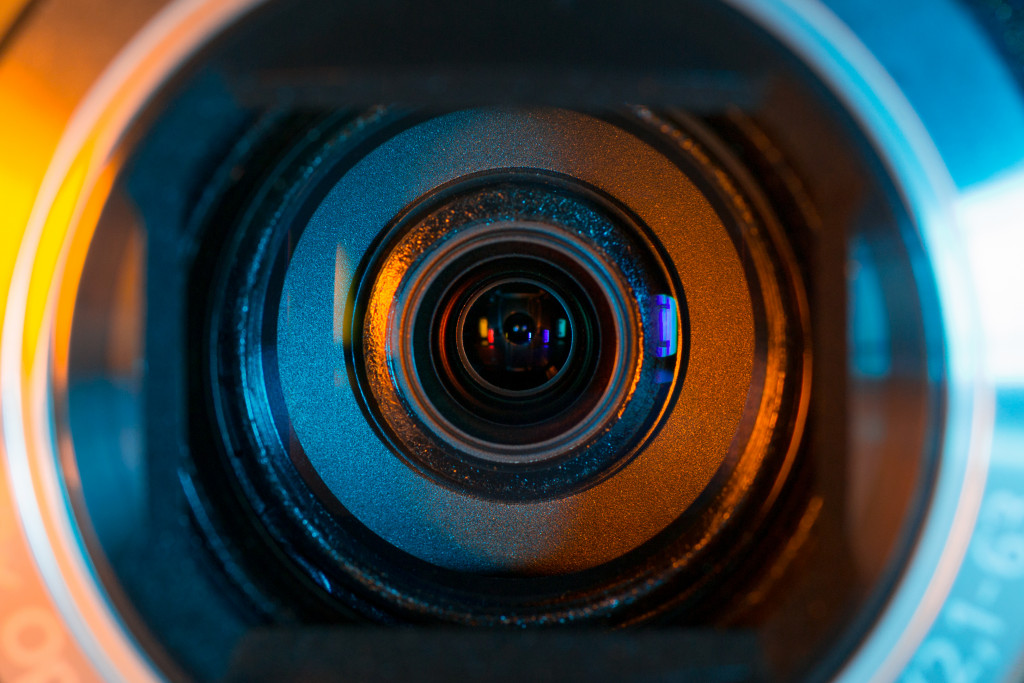 Photo Editing Software
Photo editing software allows photographers to make a wide range of adjustments to images without needing complex darkroom techniques or supplies. You can use photo editing software to adjust colors, contrast levels, exposure levels, saturation levels, shadows, and highlights – all with just a few clicks of a mouse!
For example, when using photo editing software, you can make subtle tweaks that will give your photograph a professional look. You can remove unwanted blemishes, add depth of field to your image, and sharpen details.
Finally, there are also editing apps that make it easier for amateur photographers to share their work. Hence, this also opens up a new world of creativity for photographers.
Virtual Reality (VR) Photography
VR technology has made it possible for photographers to create immersive experiences that go beyond traditional photography techniques. With VR photography, viewers can explore 360-degree photos in virtual reality headsets or through unique apps on their phones or computers.
VR technology and photography are great for landscape photographers who want to show off their work in an entirely new way! Photographers can also use unique VR cameras to capture and create virtual tours, allowing viewers to explore entire scenes from all angles.
These new features of modern technology have opened up a world of possibilities for photographers – both amateur and professional alike – making taking and editing photos much easier and more enjoyable.
Drone Photography
Drones have completely changed the game when it comes to aerial photography. With drones equipped with high-quality cameras, you can capture stunning aerial shots from angles that weren't possible before!
Drones also allow you to get closer than ever without leaving the ground, which is perfect for wildlife photography. Moreover, this type of photography has grown in popularity over the past few years, allowing photographers to capture images of animals that would otherwise be impossible.
Finally, drones make it easier for photographers to capture shots from difficult angles, such as from the top of a building or an elevated viewpoint. Hence, drones can create stunning photographs that could be difficult to achieve with traditional photography techniques.
Technology has revolutionized the photographic world by making digital images accessible and easy to edit or share with others via social media platforms. Digital cameras are becoming increasingly powerful, while smartphones offer great features at an affordable price – perfect for budding amateur photographers looking to get into digital imaging. Camera filters, photo editing software, and virtual reality (VR) photography open various creative possibilities. Drone photography has also allowed photographers to capture shots that are impossible until recently. In other words, with modern technology, there is no limit to capturing the creativity and beauty in a photograph.