Technology has drastically changed the accounting landscape. Technology has had a profound impact on the industry, from how clients interact with their accountants to the software accounting firms use to do their work. Here are 5 ways you can use technology to boost your accounting firm.
Automate menial tasks
Technology can help you automate menial tasks so that you can focus on more important things. By automating repetitive and time-consuming tasks, you can free up your staff to focus on more important tasks that require critical thinking and judgment. Several software programs can help you with task automation. For example, time-tracking software can automatically track the hours your employees work on a project and generate invoices accordingly. Accounting software can also automate bookkeeping tasks such as transactions and recordkeeping.
In addition, there are a number of apps that can automate tasks such as scheduling appointments and sending reminders. Taking advantage of task automation can boost your accounting firm's productivity and efficiency.
Improve communication and collaboration
Technology can also help you improve communication and collaboration within your firm. For example, you can use project management software to manage client projects and tasks. This will allow you to keep all project-related information in one place, so everyone is on the same page. To improve communication and collaboration, consider using cloud-based applications that allow real-time access and editing of documents. For example, Google Docs is a free application that lets multiple users view and edit a document simultaneously. This can be helpful when working on complex projects requiring various team members' input. You can also take advantage of video conferencing tools such as Skype or GoToMeeting to hold virtual meetings with clients or colleagues. This can save time and money by eliminating the need for travel.
You can also use video conferencing software to hold virtual meetings with clients and team members. This will save you time and money because you won't have to travel for in-person meetings.
Work with PR agencies
If you want to give your accounting firm's business a boost, invest in professional services PR. Working with an experienced PR agency can help you develop and execute a communications strategy that will raise awareness of your brand, position you as a thought leader in your industry, and generate media coverage that can drive leads and new business. A good PR agency will also have connections with key influencers and journalists in the accounting and business space, which can give your firm greater visibility and reach. So if you're looking for ways to take your accounting firm to the next level, invest in professional services PR. It'll be one of the best decisions you ever make.
Enhance security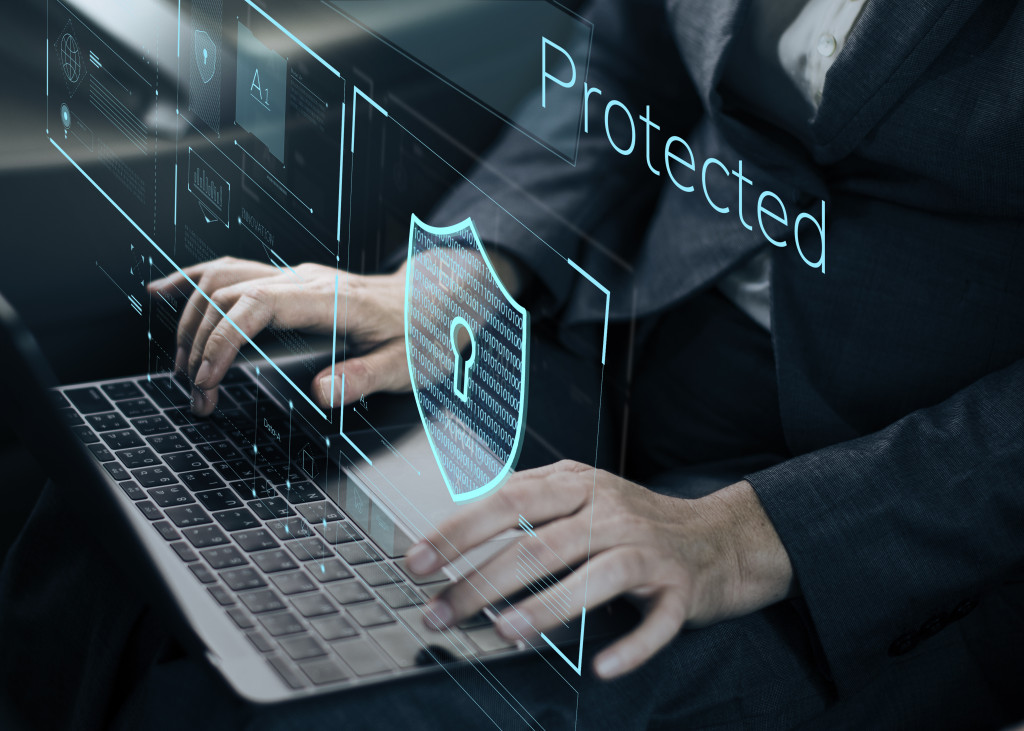 To maintain the confidentiality of client information, security must be a top priority for any accounting firm. Fortunately, there are a number of steps that firms can take to enhance security and protect important data. One key measure is to use technology to create a virtual office environment. Virtual offices allow accountants to work remotely, using secure, encrypted connections to access client information. This reduces the risk of data breaches, as there is no physical office that attackers can target.
In addition, firms can use two-factor authentication to require users to provide an additional level of verification before accessing sensitive data. By taking advantage of these and other technological solutions, accounting firms can create a secure environment that helps to protect client confidentiality.
Go paperless
One of the best ways to save time and money is to go paperless. With technology, you can easily store and access files electronically without having to worry about losing paper documents. You can also save money on printer ink, paper, and storage space by going paperless. Not only is going paperless good for the environment, but it's also good for your bottom line.
Offer mobile services
More and more people are using mobile devices to access the internet, so your firm must offer mobile services. For example, you can use a mobile app to allow clients to access their account information from their smartphones or tablets. You can also use a mobile app to accept payments or track expenses on the go. By offering mobile services, you'll be able to attract new clients and better serve existing ones.
The bottom line
Technology has drastically changed the accounting landscape over the past few years. If you want your firm to stay competitive, it's important that you embrace technology and use it to your advantage. Take note of these tips and use them to help your firm become more efficient and profitable. You'll be glad you did.  ​